As you fall down the rabbit hole with me you'll find Alice passionately in love with her Mad Hatter in a world of lush bright colors meshed with vintage accents in this Springtime Wedding.
Royal invitations a include the White Rabbit: our Maid of Honor, and the Mouse: our Best Man.
Don't be late, the Tea Party includes hookah and singing with the flowers all throughout the golden afternoon...
The White Rabbit (Maid of Honor)
The Mouse ( Best Man)
...and they lived happily forever in Wonderland
Through the looking glass...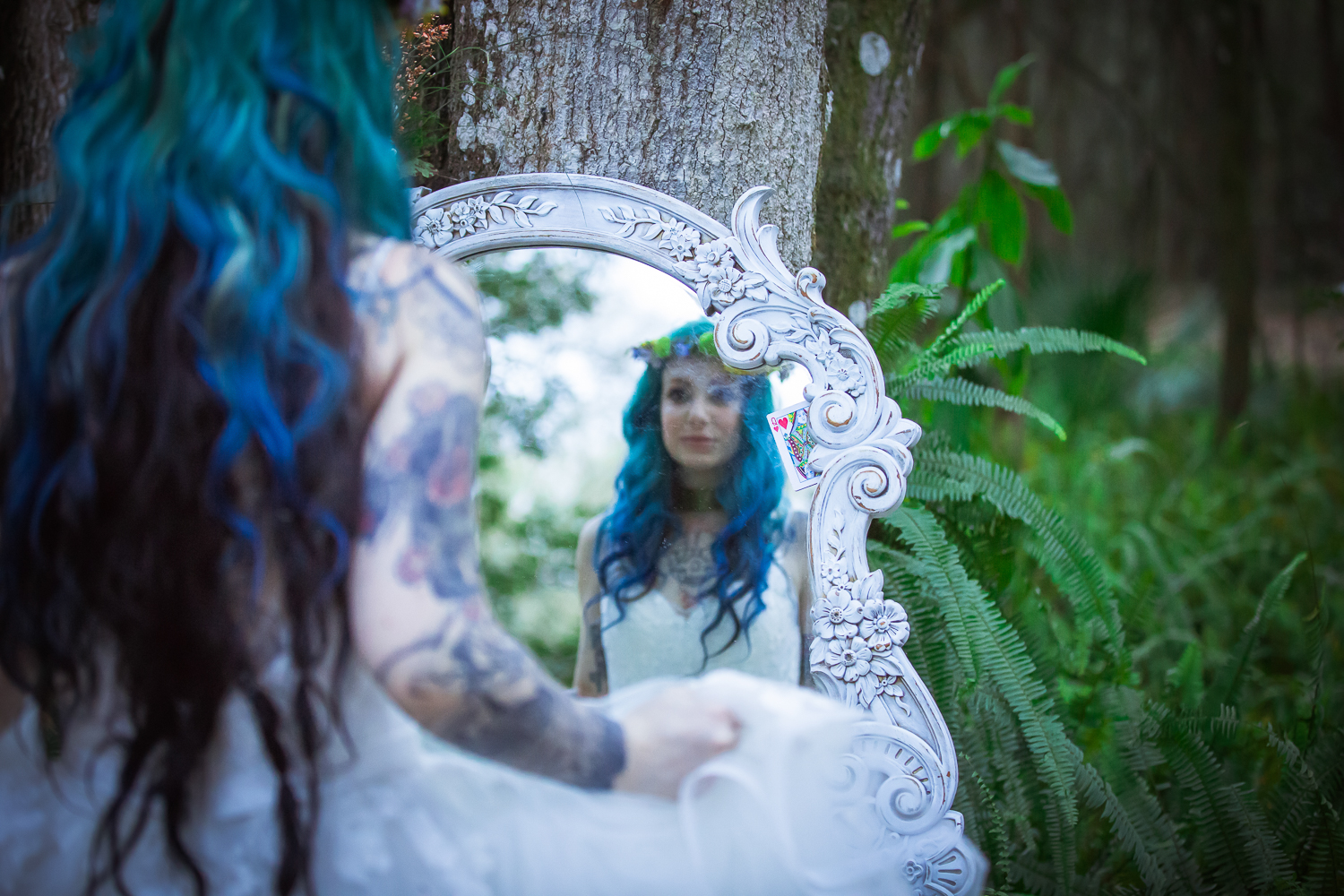 See the this shoot in print with Florida Bride Magazine
Available at select Targets, Publix Supermarkets, and Walgreens.